Polar Jade Drilled Obsidian Yoni Egg With Strings, Large Size, Manually Polished, 100% Natural & Genuine YET4923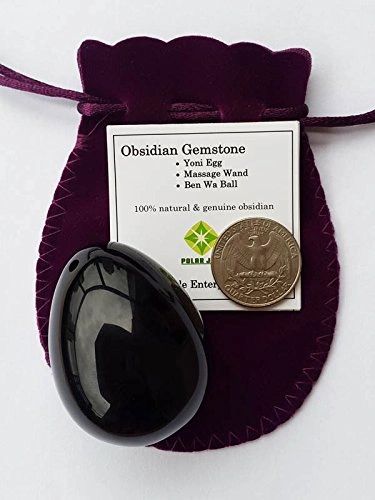 Polar Jade Drilled Obsidian Yoni Egg With Strings, Large Size, Manually Polished, 100% Natural & Genuine YET4923
Obsidian egg (yoni jade egg) made of 100% natural and genuine obsidian;

Comes with instructions one box of unwaxed & unflavored dental floss (55 yards) as retrieval thread. You have everything you need to practice jade egg exercises the same day when you get this obsidian gemstone egg.

Large size (50x35mm)(2.0 x 1.5inch) for beginner and intermediate users, sideway drilled at the smaller end of the egg for retrieval cord.

Manually carved and polished with outstanding finishing, very smooth surface. Without using any chemical treatment;

Comes with a certificate of authenticity and jewelry pouch.
Reviews