Kegel Balls of Amethyst Crystal Quartz, Medium Size (25mm, 1 inch), Beautiful Violet Pelvic Tonners and Exercisers for Women to Strengthen and Tone Love Muscles to Gain Better Bladder Control and Pleassure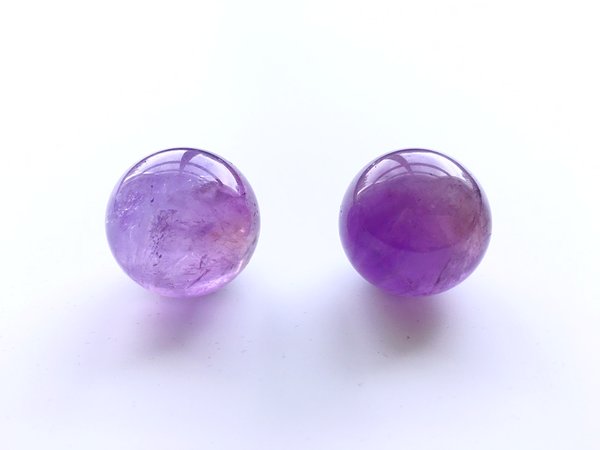 Kegel Balls of Amethyst Crystal Quartz, Medium Size (25mm, 1 inch), Beautiful Violet Pelvic Tonners and Exercisers for Women to Strengthen and Tone Love Muscles to Gain Better Bladder Control and Pleassure
LUXURY & RARE: This pair of amethyst crystal quartz kegel balls is rare, luxury, and very beautiful. For use in kegel exercises to strengthen pelvic floor muscles, to stimulate yoni for pleasure, or for use in crystal healing / medication, or for decoration / display.

SAFE: Hand crafted and polished with outstanding finishing, without using any chemical treatment or dyeing.

HEALING: Amethyst crystal quartz is a potent stone to aid healing and brings intense spiritual growth. This beautiful purple quartz crystal embodyies the energy of the violet flame.

MOST POPULAR SIZE FOR MOST WOMEN: Medium size (25mm) (1.0 inch) diameter, about 22 grams (0.75 oz) for one ball. Undrilled, very easy to clean.

HANDY & BEAUTIFUL POUCH: Comes with a beautiful purple velvet jewelry pouch.
Reviews