Kegel Balls (Ben Wa Balls) Set of 2, Made of Rainbow Obsidian Gemstone, Nondrilled, Medium, for Strengthening PC Muscles to Prevent Uterine Prolap and Reduce Urinary Incontinence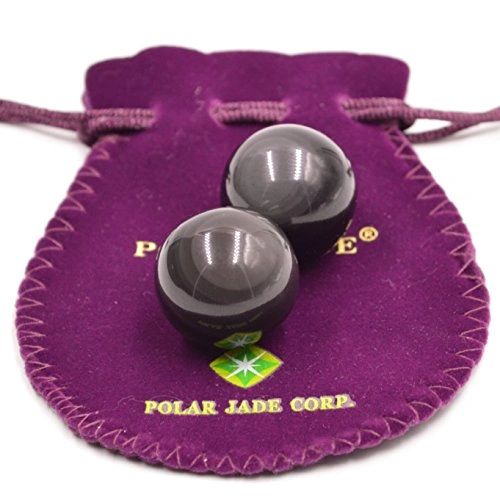 Kegel Balls (Ben Wa Balls) Set of 2, Made of Rainbow Obsidian Gemstone, Nondrilled, Medium, for Strengthening PC Muscles to Prevent Uterine Prolap and Reduce Urinary Incontinence
RAINBOW OBSIDIAN GEMSTONE KEGEL BALLS: This pair of kegel (Ben Wa) balls is made of rainbow obsidian gemstone, an excellent kegel tool for women to train and strengthen pelvic floor muscles to prevent prolapse of uterine and bladder, and to reduce urinary incontinence.

SAFE & HEALING: Hand crafted and polished with outstanding finishing, without using any chemical treatment or dyeing. Safer than metal and plastics balls. Obsidian gemstone is believed to be able to reduce the pain of arthritis, help joint problems, ease cramp, and aid digestion.

MOST WIDELY USED SIZE FOR MOST WOMEN: Medium size (25mm) (1. 0 inch) diameter, weight about 40 grams (about 1.4 oz) combined, very popular size and weight for most women.

VERY EASY TO CLEAN: Non-drilled, very easy to clean. For women who prefer non-drilled kegel balls for easy of clean.
Reviews