Green Nephrite Jade Stone Sculpture Statue: Destiny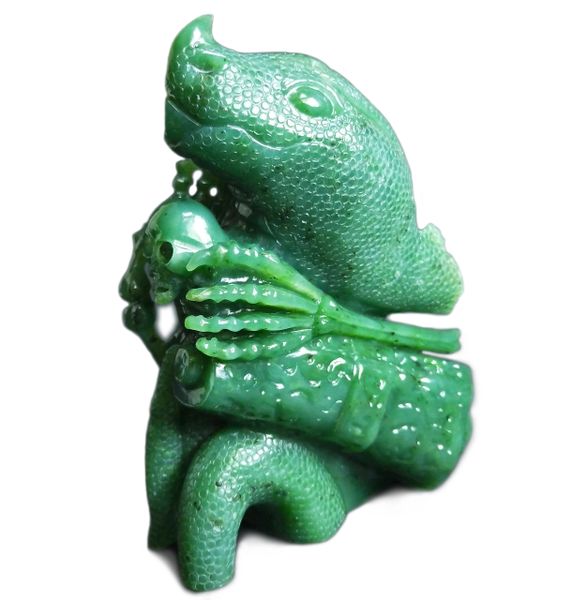 Green Nephrite Jade Stone Sculpture Statue: Destiny
This sculpture statue is titled "Destiny" and is made of genuine Canadian green nephrite jade stone.

This sculpture consists of following elements masterfully sculptured from one piece green nephrite jade :
1) A dead anaconda body in decomposition
2) A skull
3) Skeletons of hands
4) A magical tool
5) A scepter, and
6) Dead woods

Material: natural green nephrite jade
Dimensions: about 5.5" tall
Weight: about 1.8 lb
Artist: Mr. Shipeng Zhang


Disclaimer:
1) This sculpture statue is masterfully carved by a jade carving master from genuine green nephrite jade. NO any resin or other chemical treatments, NOR any dyeing.
2) Various imperfections such as iron inclusions, calcium veins, inclusion lines, flaws, and cracks etc. are quite common in natural jade. Please expect such imperfections and consider such imperfections as nature beauty.
3) What you see showed in these pictures is what you are going to get. We have ONLY this piece, and is the ONLY one in the world.
Reviews