Fox Pendant Necklace Amulet, Made of Gold Sheen Obsidian Gemstone, with Necklace Cord, Bella Jade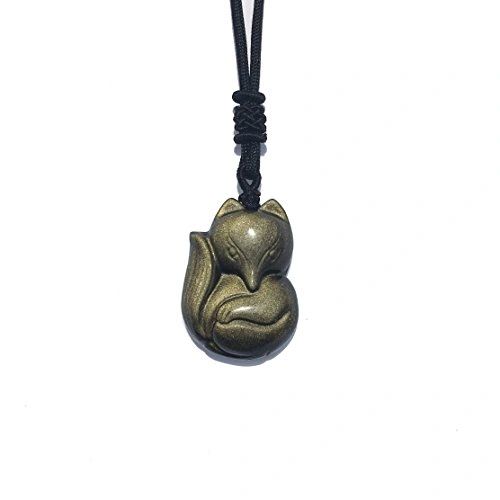 Fox Pendant Necklace Amulet, Made of Gold Sheen Obsidian Gemstone, with Necklace Cord, Bella Jade
Beautiful fox pendant crafted from natural gold sheen obsidian gemstone. Pendant size is 35 x 25mm, comes with a necklace cord and a pretty purple jewelry pouch.

Fox is called Kitsune in Japanese and Huli in Chinese. Symbolic meaning of fox pendant: fortune, luck, wisdom, beauty, intelligence, adaptability, and opportunity.

Gold sheen obsidian is a very rare obsidian gemstone with awesome gold sheen in it. Obsidian is powerful cleanser of psychic smog created within your aura, and is a strong psychic protection stone.

The easy charm and smooth confidence of fox people wins people over.

Furthermore, fox people tend to make friends easily. In short, fox people are likely a master in the social scene.
Reviews