Siberian Nephrite Jade Oval Cats Eye in Gold Plated Sterling Silver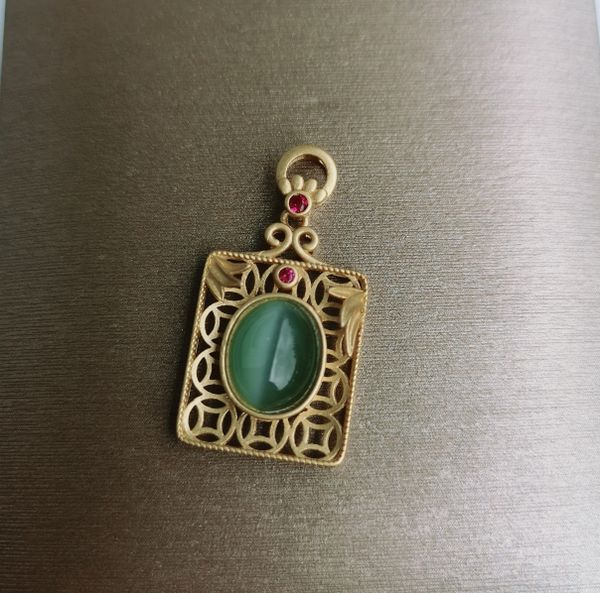 Siberian Nephrite Jade Oval Cats Eye in Gold Plated Sterling Silver
(Cat's eye (bright line in center) can be seen in daylight, however, gem is placed in direct sunlight, sharp bright line is appear at middle of the gemstone known as cat's eye.)
Dimension: 14x11.3 MM approx
Color: Light Green color
Transparency: Medium
Shape Oval
Cut: Cabochons
Treatment: 100 % Natural
Beautifully set on a 925 sterling silver gold plated, together with a stunning cubic zirconia crystals as accessory stones, making this beautiful pendant necklace a gorgeous and one of a kind gift for yourself or any whimsical woman.

The center genuine green nephrite jade stone is manually carved and polished, without any chemical treatment, heat-treatment or dyeing, 100% natural and genuine.

Comes with an 18" sterling silver Ingot chain, and a jewelry box.

If you're looking for a necklace with 100% natural and genuine green nephrite jade that speaks to personal style, this is the one for you.
Reviews