Healing Crystal Wand of Tiger's Eye Pointed & Faceted Prism Bar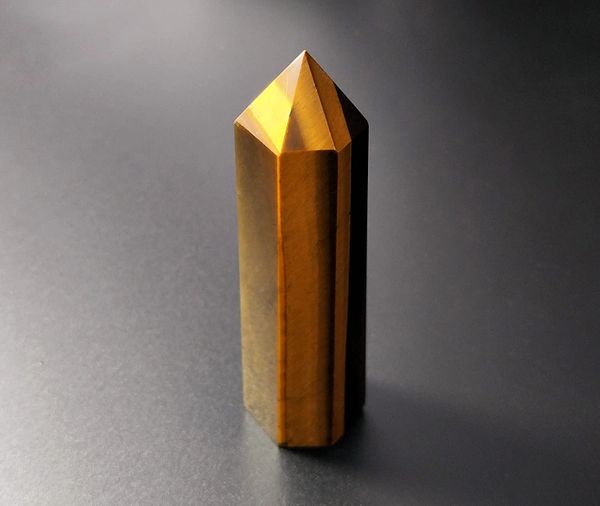 Healing Crystal Wand of Tiger's Eye Pointed & Faceted Prism Bar
It is a 100% natural and genuine healing crystal wand, faceted, with one end pointed and another end flattened.
Tiger eye crystal is a birthstone for the zodiac sign of Capricorn. It is an 18th anniversary gemstone. Tiger's eye is a gemstone for the Sacral Chakra and Solar Plexus Chakra.Tiger's eye stone is a powerful stone that helps you to release fear and anxiety and aids harmony and balance.
The pointed end of each of these crystal wands draws and channels energy inward or outward depending how you position the wand.
This single terminated crystal wands feels great to hold in your hand and are excellent piece for meditations, healing, Chakra balancing and grounding. grids and energy sessions.
Also looks great for home & office decor.
Product Features:
Top quality beautiful tigers' eye crystal wand pointed & 6 faceted, about 60 - 90 mm (2.4 - 3.5") long

100% natural and genuine. No any dyeing nor any chemical treatment

Tiger's eye is a gemstone for the Sacral Chakra and Solar Plexus Chakra.Tiger's eye stone is a powerful stone that helps you to release fear and anxiety and aids harmony and balance

This crystal is soothing to the eye, offers inexplicable joy to the beholder. It is a symbol of joy and cheerfulness

Each and every wand is unique and is the ONLY one in the world
Reviews